Hannah is a young single mother who has had some hardships since arriving in America. But the trials in her life only make her stronger. Hannah realizes she can make something of her life by opening a hot chocolate shop. She soon finds that starting her own business isn't as easy as she thought. But she will not give up.
When Thomas finds out that Hannah's shop is struggling, he comes to the rescue with a clever plan. Will she agree to such an unconventional idea? Can he convince her to find room in her heart for one more person?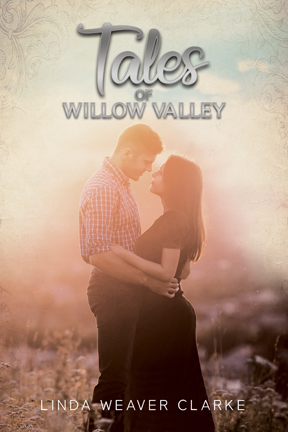 TALES OF WILLOW VALLEY
Willow Valley Series Book 5
Five Short Love Stories!
The Light at the End of the Tunnel: When Thomas finds out that the proprietor of Hannah's Hot Chocolate Shop is struggling, he comes up with a brilliant idea. Will she agree to such an unconventional plan?
Leave or Perish: When Jonathan watches Serenity chase off thieves with a sword in her hand, he becomes intrigued with her. How will he win her heart? When his friend comes up with an idea to get her attention, can Jonathan trust him?
A Broom in her Hand: When Laura reports that a thief snuck into her home, William finds out that she chased the intruder off with a broom, but he soon learns the man's invasion is much bigger than he realizes.
Deception: When Peter accepted the job of writing letters to a young lady on behalf of his employer, he soon realizes he is falling in love with Pauline. If she finds out that his employer didn't write the letters, what will her reaction be?
A Cry for Help: When Joshua is sent with a message for Mary, the note says that she must go on a dangerous quest and he is determined to accompany her. They must be very careful or they might be caught.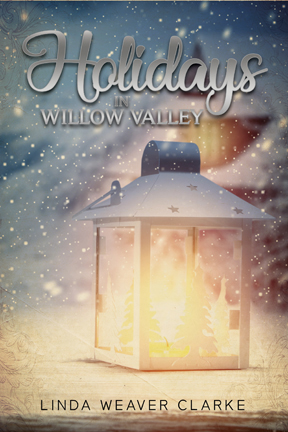 HOLIDAYS IN WILLOW VALLEY
Willow Valley Series Book 4
Six Short Holiday Stories: What were the holidays like at Willow Valley in 1840? How will Emmeline and Felicity celebrate Valentine's Day? Do Sam and Josie believe in leprechauns and the pot of gold when St. Patrick's Day comes around? Is it common to play jokes on one another on April Fools Day? Nicholas and Lucas find out first hand. Angelica's eyes are opened when she is challenged on Independence Day. When the Irish and Scottish came to America, they brought their Halloween traditions with them. How about Christmas? Will Willow Valley accept these traditions? Find out as you share their experiences. This book is full of surprises.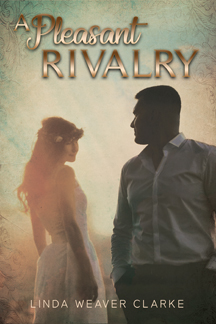 A PLEASANT RIVALRY
Willow Valley Series Book 3
A Pleasant Rivalry: Angelica Davis is surprised when she finds out that an old school chum has returned to Willow Valley to take over his grandfather's business. Since she writes articles for the Chronicle and Simon Morgan owns the Willow Valley News, they just happen to be rivals. The competition is on. Who will be the first to discover the identity of the jewel thief or the arsonist? Will it be Angelica or Simon? Gradually the feelings she once had for him return as they both search for the same stories. To her surprise, Angelica realizes she is losing her heart to her rival.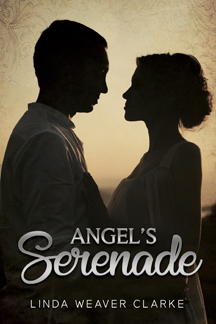 ANGEL'S SERENADE
Willow Valley Series Book 2
Emmeline Scott is raising her sister's two children and is surprised when she finds out the new doctor in town is helping her nephew adapt to his surroundings. As Emmeline gets to know the charming doctor, they become intrigued by her neighbor's mysterious behavior. Will they discover his secret? And who is the leader of the River Pirates, who is causing so much havoc?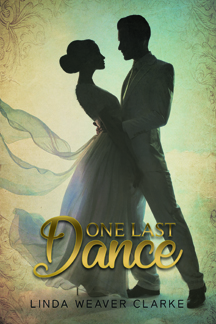 ONE LAST DANCE
Willow Valley Series Book 1
Felicity Brooks is a talented artist but her career is cut short when her father passes away. Realizing the importance of family, she travels home to care for her mother. When Felicity meets their new neighbor, a fine-looking bachelor, she soon discovers that he is hiding his true identity. Nicholas Adams is on a quest. But that is not all. When she finds out that someone is after a valuable heirloom...a precious treasure that her father discovered in his attic, her life takes a new turn.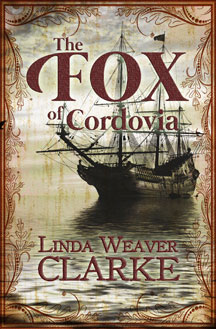 FOX OF CORDOVIA
Rebel Series Book 3
In this swashbuckling romance, a sinister plot has just been uncovered and it's up to a former patriot and a young nurse to discover who is behind it. Caroline is engaged to the future mayor of Laketown, a man of influence and greatly respected. But all of that changes when she overhears a conspiracy behind closed doors. After being discovered, she runs for her life. Caroline needs to report her findings, but whom can she trust? When she asks Jesse Conover for help, the adventure begins.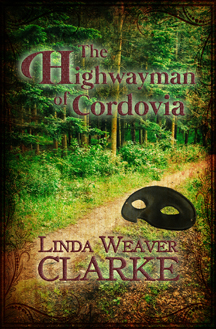 HIGHWAYMAN OF CORDOVIA
Rebel Series Book 2
Centuries ago, valiant men and courageous women engaged in daring adventures as they helped their fellow man. In the country of Cordovia, the people enjoy their new-found liberty, but all is not well. A group of powerful men plan to take over the small country and replace the leader with a king.
With the help of a bold highwayman and a pastor's daughter, they try to save their country from being taken over by a power-hungry leader. As they strive to stop the Kingmen and thwart their plans, Christine finds herself falling in love with Austin Knight. The only problem with their relationship is that she thinks he is her knight in shining armor instead of a highwayman. If she finds out his trade, what will her reaction be? As a pastor's daughter, will love override her values?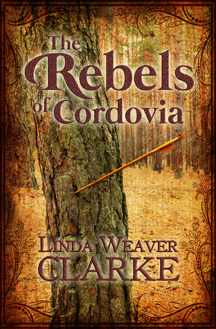 REBELS OF CORDOVIA
Rebel Series Book 1
Centuries after the legendary Robin Hood, a group of men and women find themselves fighting for the same cause: for their rights, for freedom of speech, and equality. Robin's Rebels realize they must fight against the tyranny of a wicked king and help the people survive this oppression. In the small country of Cordovia, small groups of rebels begin springing up, but its Robin's Rebels who get the attention of the king.
In this battle for freedom, a tender love story begins to blossom. Daniel, a rogue and a leader of the Freemen, doesn't realize that the sweet feminine woman he has met and is falling for happens to be the leader of Robin's Rebels. Realizing the importance of uniting all the rebel groups, Daniel tries to recruit Robin's Rebels but they refuse. Now he has to find a way to convince them. When he finds out the leader is actually a woman, what will his reaction be?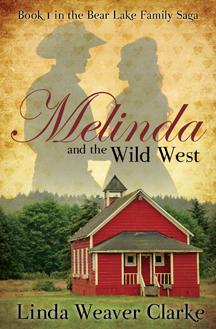 MELINDA AND THE WILD WEST
A Family Saga in Bear Lake, Idaho Book 1
Awards: Semi-finalist for "Reviewers Choice Award 2007"
Melinda Gamble wants to make a difference in the world. Without hesitation, she accepts a job as a schoolteacher in the small town of Paris, Idaho. She has many challenges such as trying to help a rebellious student, coming face-to-face with a notorious bank robber, a vicious grizzly bear, and finding herself in a terrible blizzard that leaves her clinging to her life. But it's a rugged rancher who challenges Melinda with the one thing for which she was least prepared-love.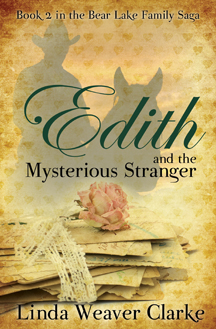 EDITH AND THE MYSTERIOUS STRANGER
A Family Saga in Bear Lake, Idaho Book 2
With mysterious letters, cattle rustlers, a spunky woman, Halloween, and young love, there is always something happening. Edith, a nurse, moves to Idaho to care for her cousin Melinda who is having a difficult pregnancy. She has wonderful qualities but never gives a man a second chance because her expectations are so high. However, all that changes when a mysterious stranger starts writing to her. For the first time, she gets to know a man's inner soul before making any harsh judgments. Whoever he is, this man is a mystery and the best thing that has ever happened to her. The question that puzzles her is whether or not he's as wonderful in person as he is in his letters.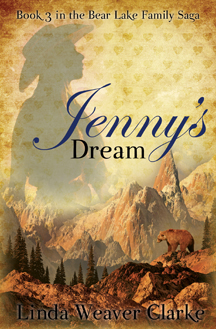 JENNY'S DREAM
A Family Saga in Bear Lake, Idaho Book 3
Jenny Roberts has a dream to escape her small hometown to become a writer. She develops a friendship with a young farmer who is new to the area and has secretly fallen in love with her. After she realizes that her friend means more to her than she thought, she must now choose between a career and romance. Which dream should she pursue? The only thing standing in her way is an unpleasant memory, which has haunted her since childhood. She must learn to forgive before she can choose which dream to follow. Meanwhile, a legendary ten-foot grizzly is seen in the area and its boldness has frightened the community.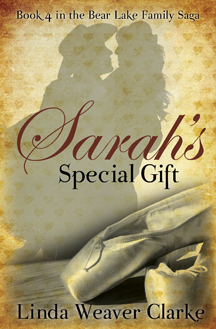 SARAH'S SPECIAL GIFT
A Family Saga in Bear Lake, Idaho Book 4
Sarah is a beautiful and successful dance teacher. She is deaf, but this does not stop her from living life to its fullest. While visiting the Roberts family, David finds himself entranced with this very special lady and ends up defending her honor several times. He finds that Sarah has gone through many trials as she teaches him the importance of not dwelling on the past and how to love life. Meanwhile, David learns about the legend of the Bear Lake Monster and wonders why the community believes in such a thing. He is determined to prove there is no Bear Lake Monster.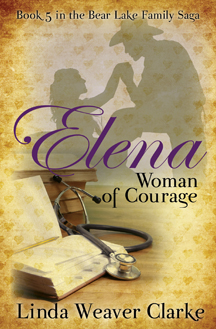 ELENA, WOMAN OF COURAGE
A Family Saga in Bear Lake, Idaho Book 5
The "Roaring Twenties" was a time of great change, when women raised their hemlines and bobbed their hair. The language of the era was also new and different. Watch a young love blossom in this sweet romance. When Elena Yeates settles into a small western town as the newest doctor, a few problems arise. The town is not ready for a female doctor, let alone one so strong and independent. She must struggle against the prejudice to establish her new practice. As she fights to prove herself, the town's most eligible bachelor finds it a challenge to see if he can win her heart.